2014 is a Number 4 Dark Green Tree Year

The Year

2014 is a 4 Tree year. Four Tree is associated with late spring. Using the traditional agricultural outlook, this is a time of warmth, high activity and hope that the seeds that have germinated into lush, fragile fields now growing in the sun, will eventually develop into a bountiful harvest. So, this a very hopeful season. Every vine erupting with new growth gives promise and inspires the farmer to forge ahead with devotion for the entire crop.

But many obstacles can arise before the harvest. Drought, pestilence, disease or even war. These fields are hopeful and lush. The weather is supportive and warm but, to achieve success, the farmer must have an expert talent for understanding the crop and the world beyond. The curled leaf, here. Does it harbor an insect that could spread? The news from the province. Does it suggest that I will be conscripted, or conquered or that armies with horses will trample my lands before the harvest is ripe?

So much promise but so many concerns. What is the best path or me to take? Ahhh, it is to watch the bend in the leaf. It is to listen to the needs of the plants at my feet and to the rumors in the world beyond. And to watch for changes in the weather. The farmer must analyze everything that is seen and that is heard. And the farmer's conclusions must be correct, in order to receive the most bountiful harvest.

This is a very tricky season. One must analyze the facts, extrapolate the possibilities, and arrive at the best possible conclusions. All at a time when the long winter has ended, when the world is headed into summer and the spring maidens are looking very fair. For weaker minds, this could become very confusing. Still, a failure could mean the loss of your family, your town, or if everyone makes the same mistake or suffers the same insurmountable conditions, even your province or your country.

Now, skip ahead a few millennia to a time when there are cities. Cities surrounded by agricultural communities but cities with pavement, houses, monuments and apartments, nevertheless. Now, where is the need for such concern as wilted leaves or insufficient rainfall? None at all, right?

Wrong. First of all, the city is fed from the farms. If the farms fall, so does the city. And it's the merchants who arrange the ever-complicated transactions between the city and the farms, including the very tricky, "Sorry, not this year. We don't feel like feeding you because you're giving us next to nothing for our hard-earned harvest and the next city over is more generous." Then the merchants must use diplomacy and tact, and often have to go to the next city to offer proposals, arrange alliances, and then there's the inevitable "Hey, you folks have stuff that we didn't know existed and we can use this technology."

It's just as complicated and screaming for careful, balanced analysis on a level that's the same as (if not more complex than) the plight of the original farmer, in late spring. Except, now Pandora's box is open. Now, this mode of operation must take place every day of the year. Climate study, international alliances, pestilence and disease. And some of these folks -- a very few, have wrangled a way to make a living out of nothing but speculation. I kid you not. Through nothing more than scrutiny of the facts, these new entrepreneurs start to use numbers and sticks in the desert to determine the diameter of Earth. Then they get glass lenses and figure out how to use them to see ships far off at sea, little beasts in the water, and the moons of Jupiter. And many, but not all, were born by the traditional Japanese calendar that marks them as Late Spring -- as 4 Tree.

Quantitative and qualitative analysis is born, city style, and becomes alchemy and then science. Yes, this is the farmer in the field making sure that we all survive, but it is also an ingrained human characteristic that is now within us, no matter the purpose or location.

In order for humans to be human, we are driven to absorb all available information and then to try to assimilate the data into patterns that make sense to us. We often arrive at false conclusions but we do it anyway and, by and large over time, this has become the body of knowledge that we use to be human. Although ephemeral and extremely fragile by nature, learning by observation and making connections is probably the most valuable material treasure we have.

We want to now -- We NEED to know what curls the leaf and why galaxies are accelerating away from us, in space. This is the mark of Humanity -- the badge we were born with. Nine Star Ki takes this only one step further. This is no elite club, but the ones best adept at absorbing and then assimilating seemingly unrelated information into cohesive, practical designs are those who are born in 4 Tree time periods -- specifically those born in 4 Tree years. For example, Albert Einstein, Galileo Galilei and Tycho Brahe. Again, this is not an iron-fisted law that rules out others from achieving astounding success (Isaac Newton was a 7 Metal). But it is an uncanny trend.

And let us not forget the distraction of the spring maidens, for this is also the realm of 4 Tree, late spring. The late teens and early twenties when the most powerful distraction from our studies is the opposite sex. For it is time to come together and to forge new families. A time for rising up and branching out. What would life become if all were scientific jargon?

This is a very powerful force. Because this is a timeless urge, it is not isolated to our human species. And to one degree or another, we surrender before its awesome might. Ahhh, 4 Tree, late spring upon the threshold of adulthood's lofty, 9 Fire summer. The warm, emotional, animal opposite to all things analytical. This too is very human and sings of 4 Tree energy.

Again, this is no elite club, but the ones best adept at embracing the nuisances of romance, without dissecting them in cold, analytical terms are also children of 4 Tree years! William Shakespeare, for example. Yet naming specific individuals isn't the goal of this study. The goal is to present the mood of the 4 Tree year. Citing the absolute genius of people like Shakespeare and Einstein are only intended to accentuate and amplify the hopeful, intelligent and expressive atmosphere of the 4 Tree energy state.

Nine years ago, I stated that the [then] 4 Tree year was the beginning of a new era of personal expression. A time when, finally, individual hopes, motives and activities became more powerful than the political regulations that existed within the bounds of our national boundaries. In brief, that central control was giving way to personal freedom. And, boy, was I right -- but I had expected more immediate positive results.

Every coin has two sides. Nine short years ago, few of us could have imagined the fantastic changes that have come about, in such a short time. There are now billions of ways to broadcast (expressing) what's happening at any point on Earth, most notably the cameras in humanity's cell phones. Nine years ago, there was no Tea Party, and there was certainly no Arab Spring. The downside of this new era of personal expression comes in two ways.

First, we must not underestimate the will and the power of centralized rule to go down without a fight. The popular Hunger Game series is a classic example of the struggle between centralized power and personal freedom, yet it is like a Sunday picnic when compared to the events in Syria, Egypt and elsewhere.

Also, we must recognize and learn to engage with and to befriend those individual expressions that boast goals that are very different than our own. As stated, nine years ago there was no Tea Party in the United States. However, this movement was made strong through individuals who were simply fed up by constantly losing their personal freedom and prosperity. And they blame the old, rigid control of centralized government. They want to have more local control. We think they are misguided by FOX "News" and by billionaires who want to fool them, in order to save millions in taxes but, essentially, the goal of the Tea Party followers (except the bigots) is exactly the same as ours.

We simply want to live happily without outside interference. In the United States, the rich have grown richer, the poor have grown poorer and the middle class has been shrinking since 1978. Should we then be surprised by strong but differing personal reactions to the same problem? I see an eventual solution here.

And the same holds true in many locations. Individual expression against individual expression in Ukraine and Egypt, to name a few. This isn't as easy as it seemed in 2005, but new awakenings often seem dreamy and bright before the harsh light of the working day.

But make no mistake. We're on this road and we now have a billion cameras. The journalists of today more often try to analyze the image of some other lens than what they have taken through their own. We see this as a very positive change.

The intent of this document is not to provide a step by step account of what will happen during the course of the year, for that is impossible. Rather, the goal is to give you, the reader, a better sense of what distinguishes 4 Tree from the other annual positions, and of the "flavor" -- the mood of this house.

February 4th, 2014 through February 3rd, 2014 is a 4 Tree year. This is a time to make local, national, international and universal connections. Just as a mature tree branches out in all directions on the verge of summer, we must look in all directions and then analyze the full spectrum of facts, in order to realize a sustainable future.

All of these thousands of years later, we humans continue to challenge ourselves. We want to connect everything. From the curl in the leaf to the heavens above.




The Ki Flow
From a larger perspective, we can review the passage of the years. I've advised our longtime readers & friends to see 2011 & 2012 (Metal years) as a "cooling off" phase of our new era of individual expression and responsibility, that began in June, 2005. Then, we made it through Metal and had proof that the mind of the individual remains free and strong, even in dire circumstances. Look to the Arab Spring, to the people of Syria, and to the Obama reelection.

Then, we traveled through the 2013 house of 5 Soil (karma, politics and control). Everything became as an ant frozen in amber -- to be studied, to be considered from all perspectives. Now, the world awakens. There will be new discoveries and new avenues to pursue. New agendas. But hot spots around the world remain and they gleam in basically two colors. As a struggle between personal rights and centralized control. And as a clash between basic beliefs. This has always been the case but, this year, this mood will predominate.

Will personal expression succeed in the end? Yes, I think so. But not until it's tempered with a lot of gratitude and humility, on all sides. Including me. Maybe we can start by just being grateful for the impossible gift of life?

Friends, it's time to make these connections. Too late to blame "the government." It's our responsibility now. Because this is currently a 3 Tree 9-Year Cycle, the mood of the times will reflect the power-packed, very active nature of Tree energy (spring, morning, rising up, progress, branching out). This will also be true in 2015, a 3 Tree year. Anticipate a time of rapid change, great upheaval and angry outbursts.




4 Tree Research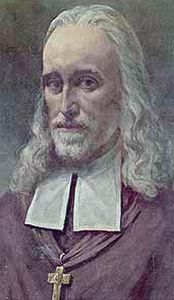 July 1, 1681 – Saint Oliver Plunkett
Although the first grand jury "found no true bill" and at least one prominent Duke and another Lord were certain of his innocence,
Archbishop Oliver Plunkett was retried and found guilty of "promoting the Roman faith" and sentenced to death, during a wave
of anti-Roman Catholicism in England. The last Roman Catholic martyr to die in England, Plunkett was hanged, drawn and quartered on
July 1, 1681 -- a 4 Tree month / 4 Tree Year / 4 Tree 9-Year Cycle / 4 Tree 81-Year Cycle.
As usual, I have provided a list of previous 4 Tree years for you to explore. Also as usual, I've generally tried to avoid using battles, wars and other lethal events as examples. They are simply too depressing. Still, even when cherry-picking events, a few ugly 4 Tree events were included. I tried to stick to a few 4 Tree concepts that I think represents the mood of this house. You may decide to place some of these under different titles or your opinion may completely differ. That's fine!
Making connections / Universal discovery:
As already discussed, we depend on curiosity for our survival.

Technological breakthroughs & achievements:
New technology stems from curiosity and discovery, producing the next round of exploration.

International trade and commerce:
New gadgets, tools, timesavers, methods, recipes and weapons are very desirable and can generate tremendous wealth. The further afield you sell, the greater the risk but the larger the potential profit.

Branching out in new directions / Ever widening:
The resulting progression is upward and outward -- similar to a mature tree in late spring. New discoveries and technologies breed an ever-expanding network of trade. The success of an individual in this network often depends more upon what one knows than what the king wants. However, as Oliver Plunkett could attest, there is an inherent danger; for this ki can generate a considerable strain between the will of the people and their own government.

Romance, Hope & Inspiration:
At any age, but especially in youth, there are often more interesting things to discover and to achieve than a better mousetrap. And sexuality also branches out in new directions. Consider dance, music and all of the performing arts. Sensual, aesthetic and energetic -- with a unique rhythm and complexity. A celebration of life now, and the promise of new generations to come.

Impractical "solutions" & Supporting Fire and thereby fame & chaos:
Four Tree supports Nine Fire and only Nine Fire. Where there is ample wood, fire can easily thrive and expand. Although the ki of 4 Tree is not as expansive, entertaining, chaotic or as potentially explosive as 9 Fire, it lends itself to flamboyant, fiery events by assisting them. Yes, 4 Tree is the ki of empirical analysis but we're all familiar with the image of the eccentric scientist and the absent minded professor. Faulty conclusions can arise -- some of infamous proportions. And we're all aware that some romances can go very wrong. So many of Shakespeare's plays are tragedies.

What Usually Isn't Listed:
If you study the 4 Tree years, you will find a fair amount of mining disasters, terrible fires and an unusual degree of train, plane and maritime collisions.
You can research the raw information here, in the Wikipedia® "List of Years". Just remember that the ki-year begins on February 4th and extends through January of the following year.
[1906]
[1915]
[1924]
[1933]
[1942]
[1951]
[1960]
[1969]
[1978]
[1987]
[1996]
[2005]
Here are some previous 4 Tree years. Specific events are listed, along with attributes that illustrate the mood of 4 Tree. The majority of this information was gleaned from Wikipedia®, a superb online resource for studying 9 Star Ki's historical influence.
2005 (4 Tree Year / 4 Tree 9-Year Cycle / 9 Fire 81-Year Cycle)
1996 (4 Tree Year / 5 Soil 9-Year Cycle / 9 Fire 81-Year Cycle)
1987 (4 Tree Year / 6 Metal 9-Year Cycle / 9 Fire 81-Year Cycle)
1978 (4 Tree Year / 7 Metal 9-Year Cycle / 9 Fire 81-Year Cycle)
1969 (4 Tree Year / 8 Soil 9-Year Cycle / 9 Fire 81-Year Cycle)
1960 (4 Tree Year / 9 Fire 9-Year Cycle / 9 Fire 81-Year Cycle)
1951 (4 Tree Year / 1 Water 9-Year Cycle / 1 Water 81-Year Cycle)
1942 (4 Tree Year / 2 Soil 9-Year Cycle / 1 Water 81-Year Cycle)
1933 (4 Tree Year / 3 Tree 9-Year Cycle / 1 Water 81-Year Cycle)
1924 (4 Tree Year / 4 Tree 9-Year Cycle / 1 Water 81-Year Cycle)
1915 (4 Tree Year / 5 Soil 9-Year Cycle / 1 Water 81-Year Cycle)
1906 (4 Tree Year / 6 Metal 9-Year Cycle / 1 Water 81-Year Cycle)