Hi Friends,

On our July home page (a 9 Fire Month in a 3 Tree Year) we said:

".... This is a 9 Fire Month, in a 3 Tree Year, in a 3 Tree 9-Year cycle, in a 9 Fire 81-Year cycle. The cycle of support flows from 3 Tree and terminates in 9 Fire. Because July is a 9 Fire month, and this is a 9 Fire 81-Year cycle, Fire energy will be very potent....

.... If you want to know the mood of the times, simply consider the attributes of Fire:

Hot, tending to expand and spread out, entertaining but distracting, generally fortunate yet potentially destructive. Flamboyant, diverse, superficial and chaotic. Drought. Easy for disease or war to spread, but also easy to distribute information. To enlighten.

Global warming or the proverbial "Long Hot Summer". Fire illuminates. Look for new ideas, information and discoveries. But like the flames of a natural fire, the mood is many faceted and ever-changing. Three Tree (wood) feeds Fire because it is packed with latent energy that is ready to be utilized. It is the ki of rising energy, sunrise, morning, new beginnings and active progress. So, new sparks (ideas, events, discoveries) can quickly arise. This capacity is vital for life, evolution and enlightenment but this ki combination must be handled gently. Like a powder keg, this many faceted mood can produce confusion, chaos and, in the extreme, it can be very explosive.

Like fireworks. The Chinese chrysanthemum shell, rising up in June. Now, 1 Water's potential energy is gone, but so is its controlling balance. Tree continues to feed Fire and July will bring the starburst.

Most of us will have a safe, active and entertaining time but, for portions of the world that are already embroiled in famine or war, this ki combination could be devastating. And spontaneous terrorist acts certainly can't be ruled out; especially in tourist and entertainment areas. This is a time for those of us who are more fortunate to provide attention and assistance to those in need....

.... Although this was widely overlooked by the global media in June, we anticipate a great moment of interest, discovery and wonder, this month, as the New Horizons spacecraft approaches and then flies over Pluto's surface. Perhaps a perfect blend of 3 Tree's pioneering mood and 9 Fire's illumination."
---
July was an extremely active and expansive month.
As the month opened, the Confederate Battle Flag was removed from the South Carolina Statehouse grounds.
The son of a Boston police captain was accused of plotting to detonate pressure-cooker bombs at an unidentified university and to broadcast the killings of students live online to show his support for ISIL. We note the "three whites" imbalance in his eyes.

Lower Sanpaku can usually be relieved within a few months, with a balanced diet consisting of whole grains and vegetables.
Another example of sanpaku, the closing arguments for the sentencing of James Holmes were held in July.

In this case, we see the more violent variation. Upper sanpaku. Upper sanpaku isn't always a dangerous sign. Nearly all newborn babies have it. In their case, it's like their eyes are rising suns. In someone so yang as a newborn, it is actually a good sign. But to maintain or to redevelop upper sanpaku in adulthood suggests potential trouble. In a nutshell, we can see lower sanpaku as a sign of self destruction (yin) and upper as a more aggressive form (yang). This is but one small facet of traditional oriental diagnosis, but it's of special value because when we meet someone, we first look into their eyes.

July 14, 2015 was a 3 Tree day, in a 9 Fire Month, in a 3 Tree year, in a 3 Tree 9-year cycle, in a 9 Fire 81-year cycle. It was a highly charged day. John Grunsfeld, a NASA associate administrator said, "We knew that a mission to Pluto would bring some surprises, and now -- 10 days after closest approach [July 14] -- we can say that our expectation has been more than surpassed. With flowing ices, exotic surface chemistry, mountain ranges, and vast haze, Pluto is showing a diversity of planetary geology that is truly thrilling."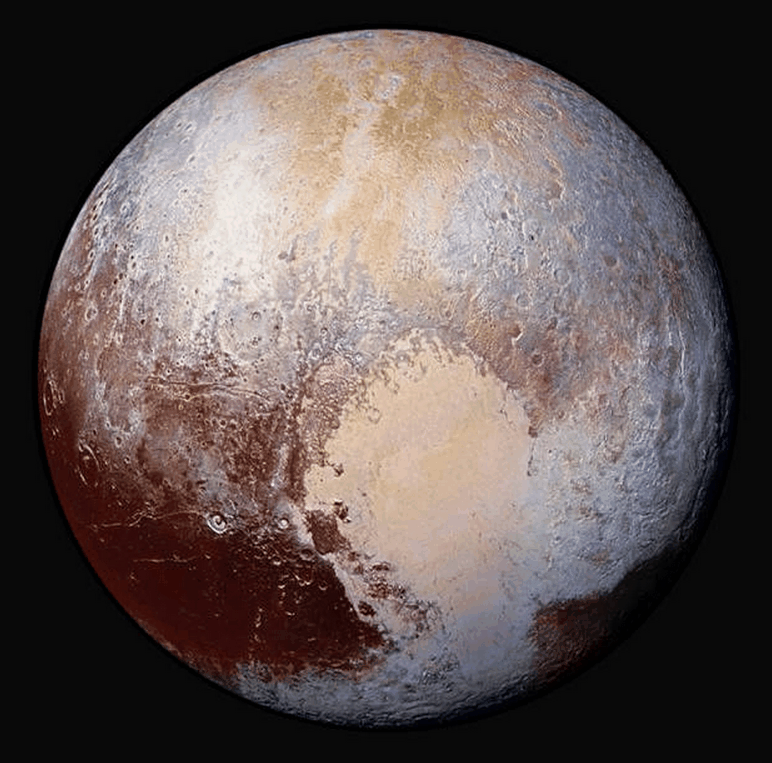 But July 14 had still more to offer. After two years of negotiations, an international partnership achieved what decades of animosity had not. A comprehensive, long-term deal that will verifiably prevent Iran from obtaining a nuclear weapon.
Also on July 14- The Large Hadron Collider team announced that it had discovered the new Pentaquark particle. LHCb spokesperson Guy Wilkinson commented: "The pentaquark is not just any new particle… It represents a way to aggregate quarks [the fundamental constituents of ordinary protons and neutrons] in a pattern that has never been observed before in over fifty years of experimental searches."
First theorized in the 1960's, like the Higgs Boson particle, the pentaquark eluded science for decades until its detection at the LHC.

On the downside, 9 Fire July supported many spontaneous attacks. On July 16, 24-year-old Mohammod Youssuf Abdulazeez opened fire at two military offices in Chattanooga, Tennessee, killing five officers. Abdulazeez was shot to death in the rampage that also injured three.
In Lafayette, Louisiana, John Russell Houser opened fire during a showing of the film Trainwreck, killing two people and injuring nine others before committing suicide.
In our original home town, Cincinnati Ohio, a white, University of Cincinnati police officer fatally shot an unarmed African American man and has been charged with murder after a grand jury investigation. Prosecutor Joseph Deters, speaking bluntly at a news conference to announce the charges, called the July 19 death of Samuel Dubose, 43, "senseless" and totally unnecessary. He said Ray Tensing, the white officer who shot Dubose in the head, never should have been a police officer.
While we respect the peril that police officers endure to protect the public, this 9 Fire month was a very illuminating time. Even after the many recent African American slayings by police, some bad apples still think it's fine to use lethal force in circumstances where it isn't necessary. The following interactive link allows you to see how many unarmed Americans have been killed by police, so far in 2015. As of this posting, 147 unarmed people had been killed and 329 of those killed had firearms. The second number isn't surprising, given that guns grow on trees in the USA.
The Guardian- People killed by police in the US
Due to long term drought, July was the warmest month on record in Seattle, Washington and forest fires ravaged the American west. Some firefighters said they have not seen anything like it. Due to global warming, the warmer air in west Canada now enables heat in the American southwest to flow northward, instead of generating southwesterly winds that used to carry the heat across the USA and into our midwest. Now the heat billows up the coast and flows into southwest Canada, thereby pushing the remaining cool Canadian air down into the midwest, where we spend the summer trying to grow our garden in the rain.
This new pattern has not only generated long term drought and fires in the west. It has also destroyed thousands of trees in its course, as the following link illustrates.
National Geographic- Pine Beetle Epidemic
From tiny beetles hiding in the bark to the mountains of Pluto, Fire illuminates.

From Nameless - This Adobe Reader® (PDF) file may be shared freely.

SODIS® Flyer- describing a safe way to purify water in emergencies.




Articles Below:
'Precession of the Equinoxes' Link updated October, 2009.
'Arsenic in Our Food' updated November, 2013.
The Global Perspective is updated early every month.
Annual Commentary is updated every February.
9-Year Cycle Commentary is updated once every nine years.
New Links and other articles are updated as they arise.